Gove Joins U.K. Tory Race Saying Johnson Unfit to Be Premier
Yeah, yeah, you've never heard of him.  Unless you've been paying attention to UK politics in detail.  Or saw some of the better BREXIT debates.  Debates where he politely refused the bait into angry exchanges…and then metaphorically kicked the others in the nuts with reason and fact.
He's not a populist.  He's smart.  He appears to have integrity.  Yes, please.
The others:
Boris Johnson.  Plays the clown.  Uncomfortable history of europhilia, his 'leading' the Brexit campaign looked opportunistic.  When they won…he frigging disappeared, giving the distinct impression that he had no plans for post-win.  He expected to lose, he expected to be the next Tory leader off of the back of the loss.  He ended up winning on a ticket that he didn't really want.  Has been making hints at backing away from the demands on immigration and much else.  Don't trust him.  The clown act was amusing some years back but who wants a shambling leader of their country?  Not me.  Has huge opposition from within the Tory party for assassinating Dave, especially in such an opportunistic way.
Andrea Leadsom.  Great in the Brexit debates.  Solid history.  AGW sucker to the max.  Make her chancellor under Gove.
Crabb.  Is it?  Who?  Don't care.  Son of a single mother.  So I suspect daddy issues and white knight inclination. Remainiac.  No, No, NO
Theresa May.  Useless.  has reigned in the Home Office for years allowing wave after wave of immigration from inside the EU and outside.  Control freak tendencies.  Talks the talk but found to be quadraplegic when it comes to delivering the walk.  Useless.  No, No, NO
Gove.  His statement in full:
The British people voted for change last Thursday. They sent us a clear instruction that they want Britain to leave the European Union and end the supremacy of EU law. They told us to restore democratic control of immigration policy and to spend their money on national priorities such as health, education and science instead of giving it to Brussels. They rejected politics as usual and government as usual. They want and need a new approach to running this country.

There are huge challenges ahead for this country but also huge opportunities. We can make this country stronger and fairer. We have a unique chance to heal divisions, give everyone a stake in the future and set an example as the most creative, innovative and progressive country in the world.

If we are to make the most of the opportunities ahead we need a bold break with the past.

I have repeatedly said that I do not want to be prime minister. That has always been my view. But events since last Thursday have weighed heavily with me.

I respect and admire all the candidates running for the leadership. In particular, I wanted to help build a team behind Boris Johnson so that a politician who argued for leaving the European Union could lead us to a better future.

But I have come, reluctantly, to the conclusion that Boris cannot provide the leadership or build the team for the task ahead.

I have, therefore, decided to put my name forward for the leadership. I want there to be an open and positive debate about the path the country will now take. Whatever the verdict of that debate I will respect it. In the next few days I will lay out my plan for the United Kingdom, which I hope can provide unity and change.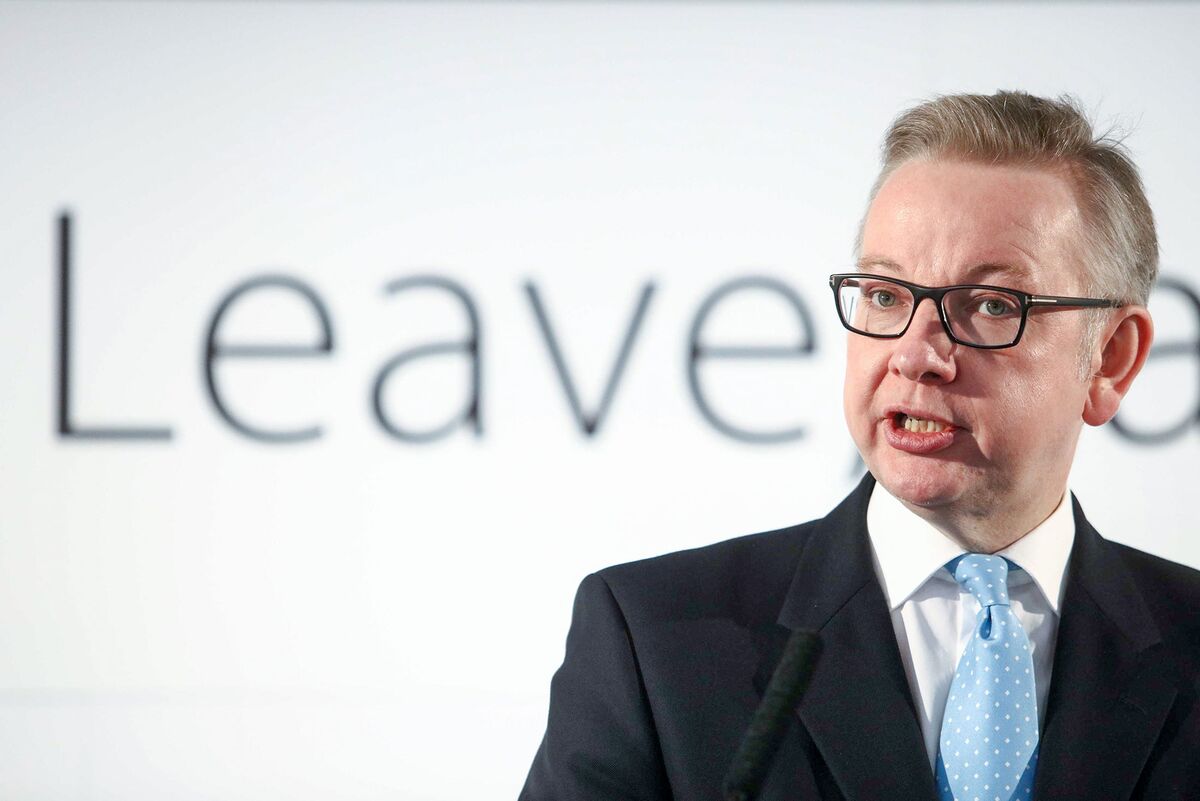 He genuinely 'gets' the referendum issues and the desired result of that vote.
This is great news.  Now, does it happen?  And then, is he what he appears to be?  But he looks like the best option so far.  Candidates must declare by noon patriarchal time.
UPDATE
Boris is NOT running!  
May stabbed the chancer in the back, Gove stabbed him in the front.  Gone.